Hello, 
We are experiencing an issue when attempting to release an expense claim in the system. Everything to me appears to be filled out correctly, but we get the following error when trying to release the claim. 

Here is a screenshot of the Trace Log that basically just shows the same thing.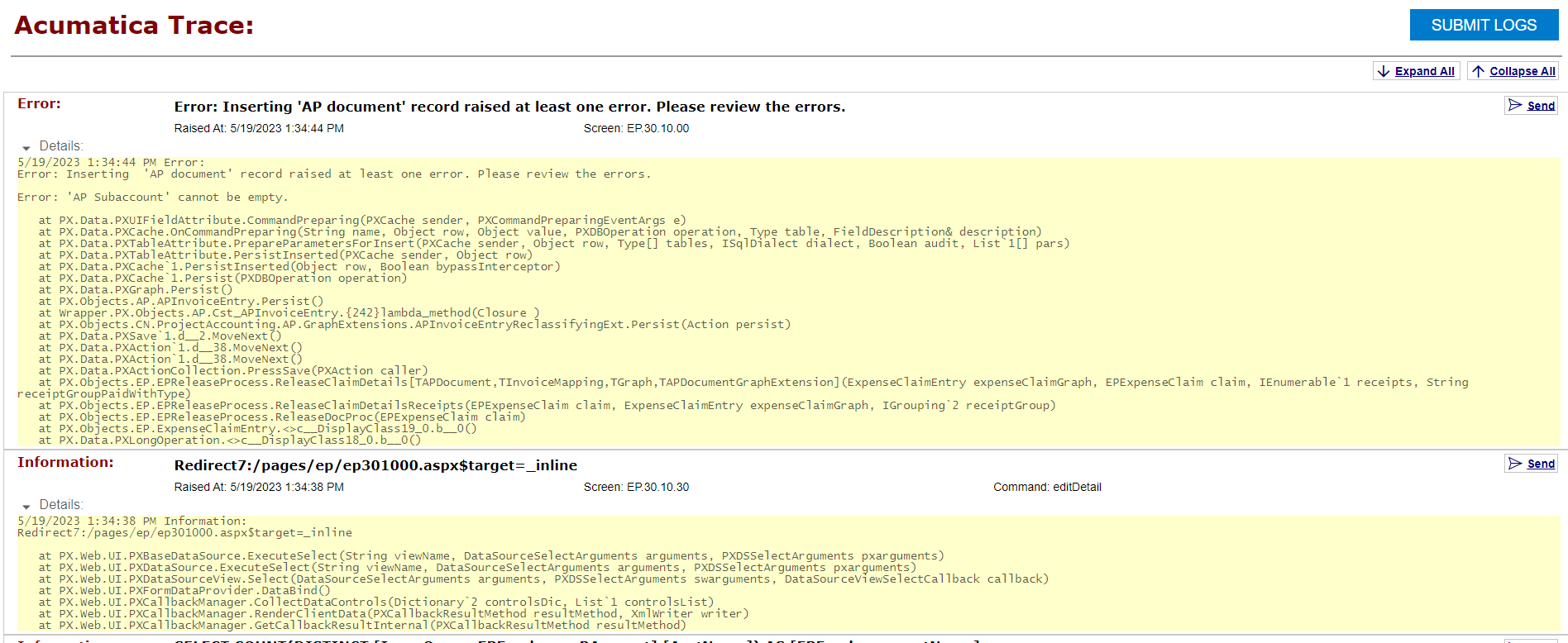 From the first screenshot, it looks like the Expense account and subaccount are filled in correctly. And I've compared this claim to others that have been able to release. 
Any ideas why this one won't go through?