Hello everyone!
Is there anyway i can change the order of the tabs in the sales order screen?
We are wanting to move the "ADDRESSES" tab to be in between the "SHIPPING" tab and "DISCOUNTS" tab. 

When i look in the customization screen, it appears that the order in the screen editor is correct but it does not display in ACM that way?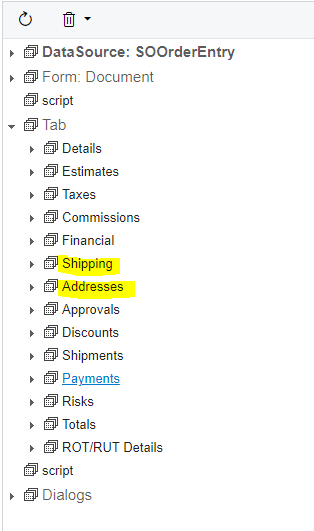 Any ideas?
Thanks! :)