Hi,
I'm trying to figure out how to update a field using another field. In the Integration manual there is an example, using a fixed piece of text to do this, but I need to be more dynamic. 
My example is taking the Transaction Description in Import Bank Transactions and updating that into Ext. Ref. Nbr. 
Below is what I have so far, but it won't do anything, so I know I've got the syntax incorrect. Has anyone done this in the past?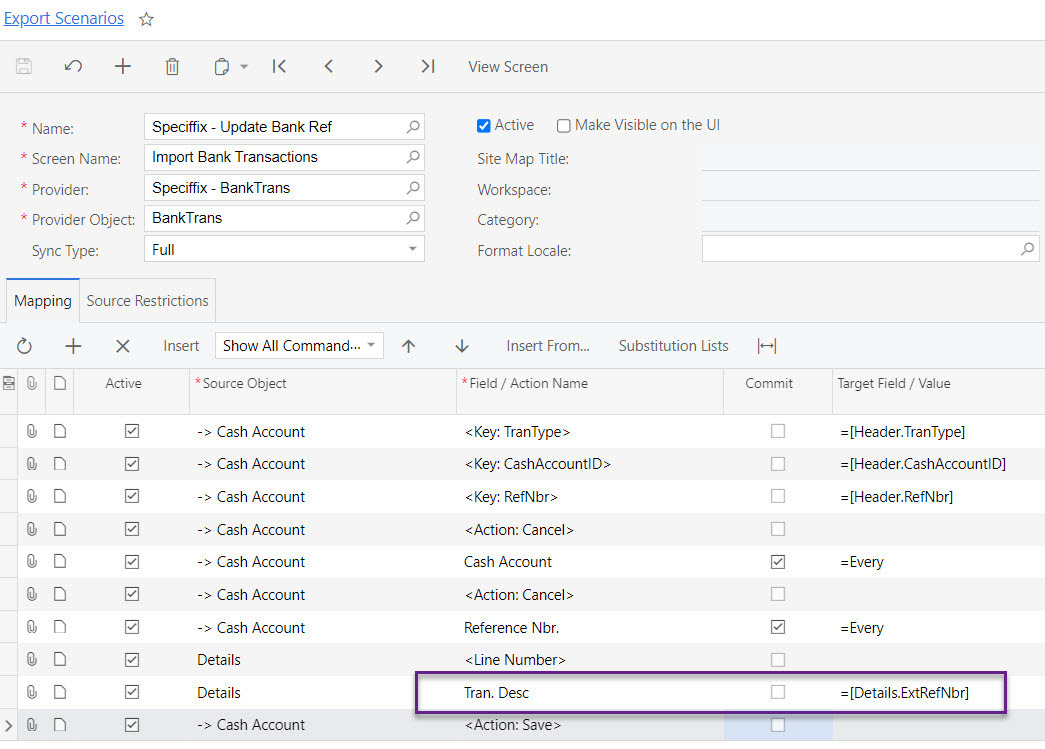 Best answer by Nick Savage-Mady 18 June 2021, 01:40
After speaking on another forum I found the solution was to create an GI with the field in it. You can then use the Generic Inquiry Provider in Data Providers, to link to the Import Scenario. This also for a field to update another field in a non-customisation method.
View original