Our client sells clothes that are tracked based on colors and sizes.
He has created all possible sizes and colors as attributes. It would probably have been better to create different tables for different sizes for instance (it gathers sizes of clothsand shoes).
For instance size :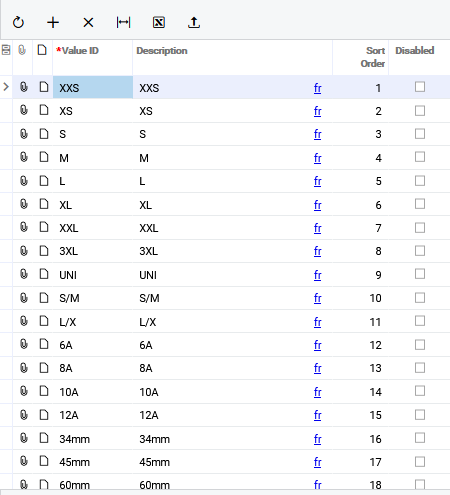 This leads to very large sets of possible crossings, while he will need only few of them :
In the IN203000 screen, Matrix Items sreen, only the check one is created. That is perfect! :

However, when in matrix view entry mode in SO301000, all possible crossings are made available.
Ils it possible to display only the possible crossings instead of all (all the more as only those can be filled)