Hi everyone,
Is there a way I can change my Item Class from being Stock Item enabled to disable without having this error?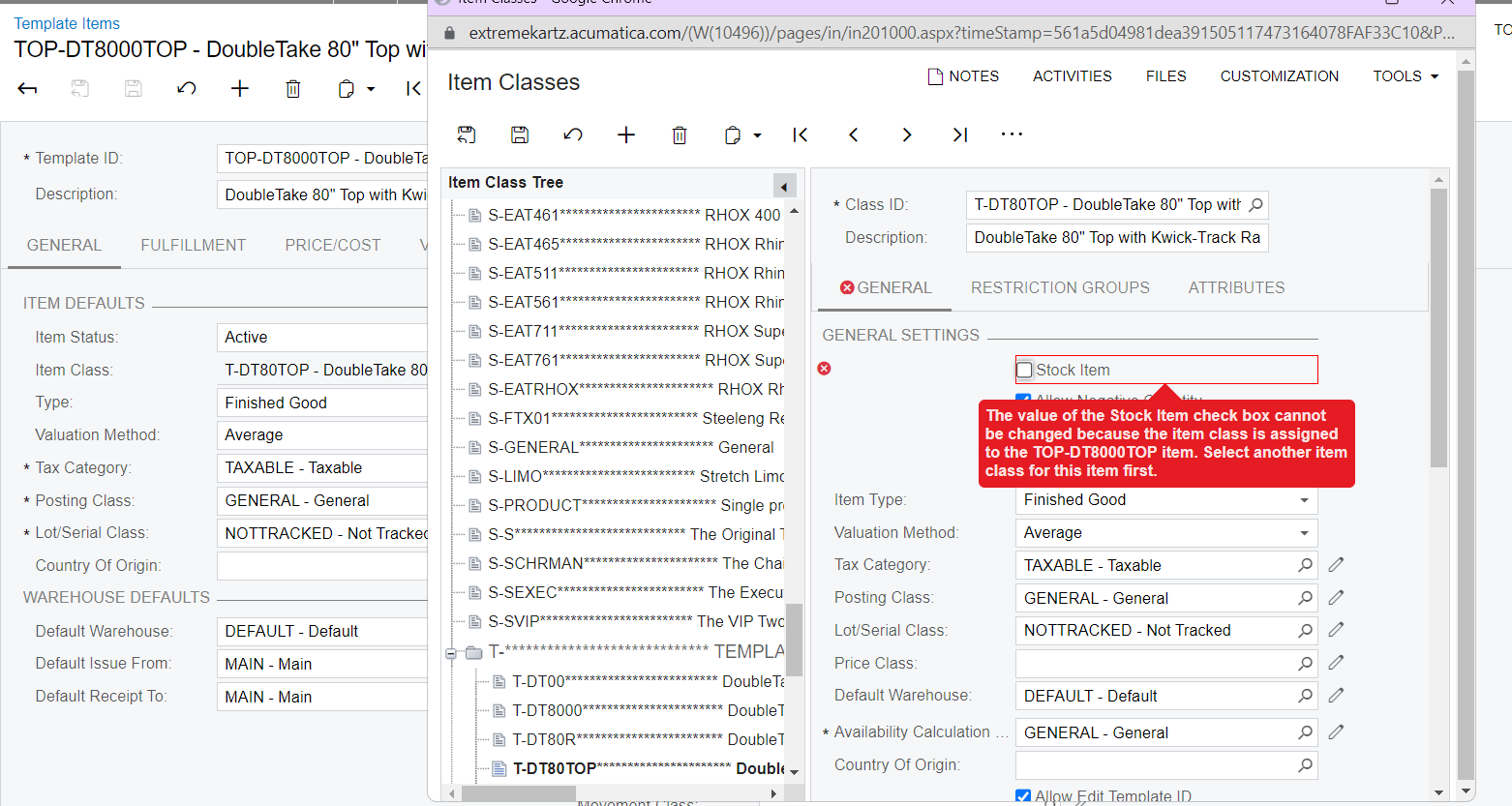 I need to change it in a lot of my Item Classes since I realized I need them to be a non-stock items for creating Kit Specifications. 
Deleting and recreating all their matrix items would be a big problem to me.
Thank you.
Best answer by kandybeatty49 27 January 2023, 16:13
View original