Hi Sir
I have set a recurring transaction , start date is 1 Nov , run at every month and end of the day.
However , i did not see any recurring transaction generate on 30 Dec 2020 for the below, does it mean i  need to go recurring transaction to " RUN NOW" instead system can run it for us?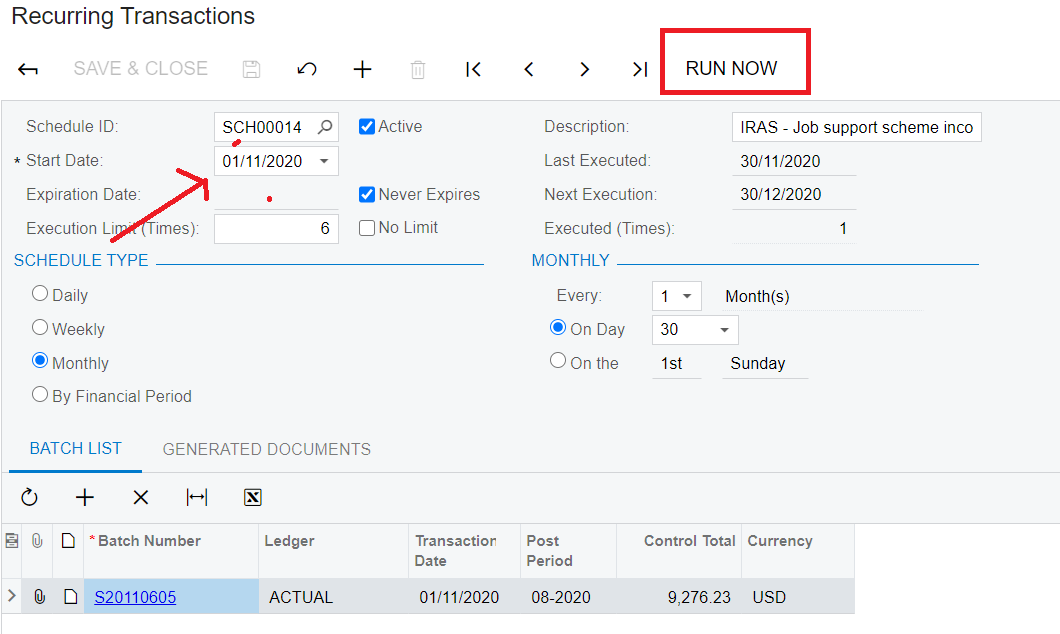 Best answer by vkumar 4 January 2021, 21:05
Hi @erin 
You can automate the process to 'Run'  'Recurring Transaction' by creating an automation schedule on screen GL504000, i.e., 'Generate recurring transactions' screen.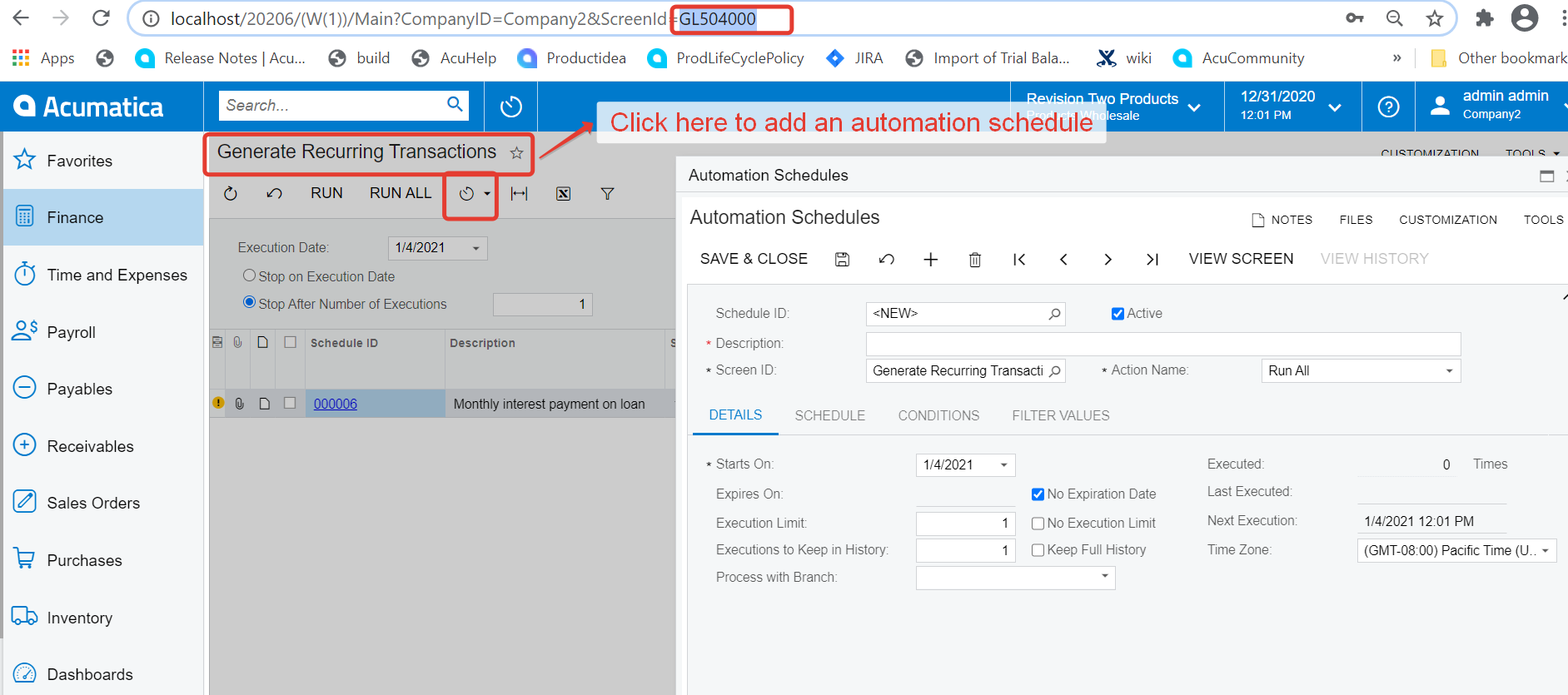 Hope this helps. 
Wish you happy new year!
Regards,
View original