Hello,
I'm configuring Landed Cost in Acumatica for the first time. (version 2022 R1)The process seems clear but the end result is $0 adjustment to my item.  What am I missing?

My example is applying insurance costs weighted by Cost Amount across 3 items on a PO Receipt.
Purchase Order (notice, 2 non-stock items on lines 1, 3 and one Stock Item is on line 2):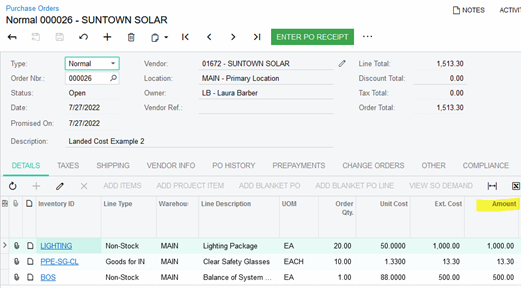 PO Receipt: All Items Received.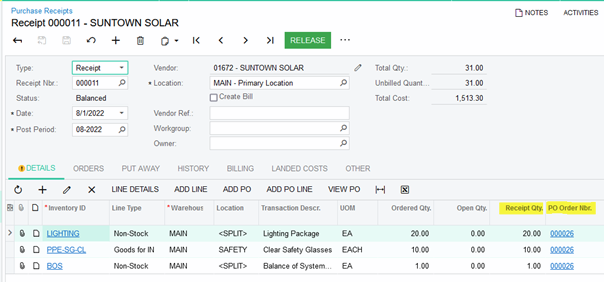 Landed Cost: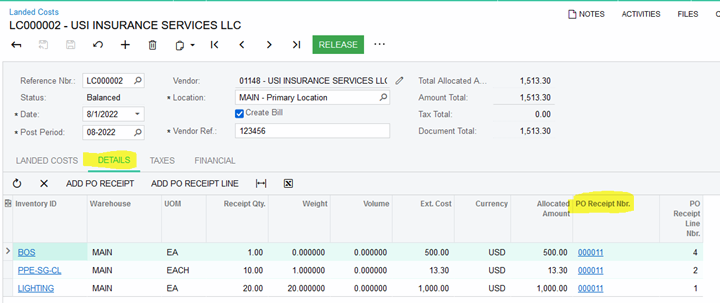 What I expect on Valuation:  Receipt line $13.30 and Adjustment line $13.30.
What I see on Valuation: Receipt line $13.30 and LC adjustment line = $0.

What mistake did I make?   Thank you in advance for your help!!