Hello,
Is is possible to change the default qty from 0 to 1 while entering line items during quote or sales order entry.  This will speed up the process due to most line entry is only quantity of 1.

Thanks
Best answer by vkumar 4 January 2021, 21:12
Hi @Nelson Yip 
In Addition to details provided above, out of the box option 'Add Stock item' always sets the quantity to '1', when user selects an item from the list.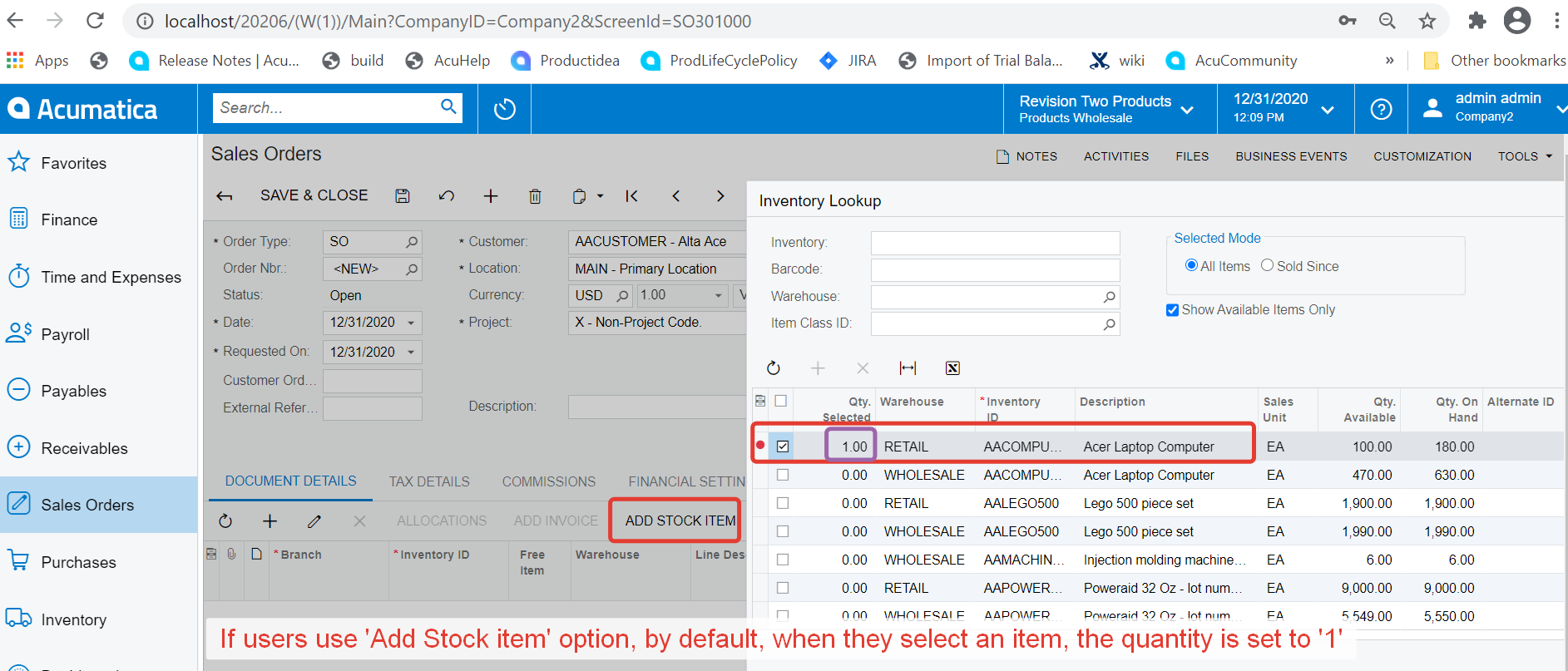 Hope this helps, 
Wish you happy new year!
Regards,
View original