I am trying to convert an attribute on the customer record to a double
when it appears on a GI so that the data can be sorted with it. I have tried using the formula editor and using the convert formulas, but the don't seem to work. I get an error saying "Error: The virtual field SALES2020_Attributes cannot be used in a condition expression.", SALES2020_Attributes being the name of the text attribute. 

This is what the formula looks like in the formula editor: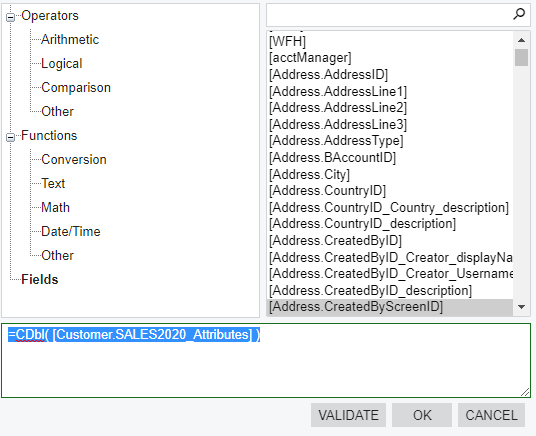 Any help would be appreciated!