I have DeviceHub configured successfully with printers, but when I add a usb scale it exceeds the API request limit all on its own after a minute or two. 
Seems like devicehub is updating the SMScale table with the scale weight, but then forgetting to log itself out after??
Does anyone have any ideas? TY!!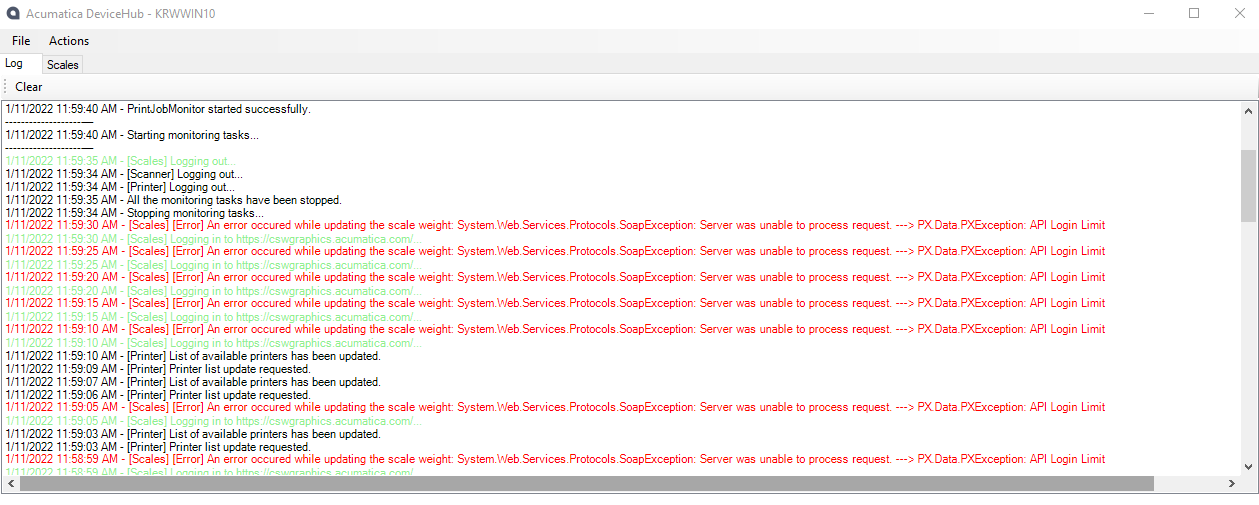 Best answer by Chris Hackett 16 January 2022, 00:55
View original