Hi Guys,
Hope you are doing well..!
I'm also facing same issue, I've added a annexure (Terms & Condition) page on AR Invoice "AR641000" format. but when I view report in PDF viewer or export to PDF then some content will cut off and content is fully printing on normal view.
here is the condition and setting I've set on the group footer section part. Since Terms & Condition content is very long. so it should go to 2nd page. 
how we can solve this ?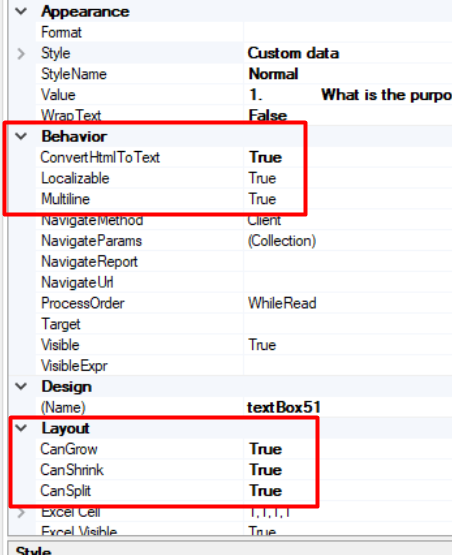 Groupfooter section setting