Hello all,
I'm working on a generic inquiry. I need a total inventory amount for each item. The result as below. 
The item existed in different warehouse.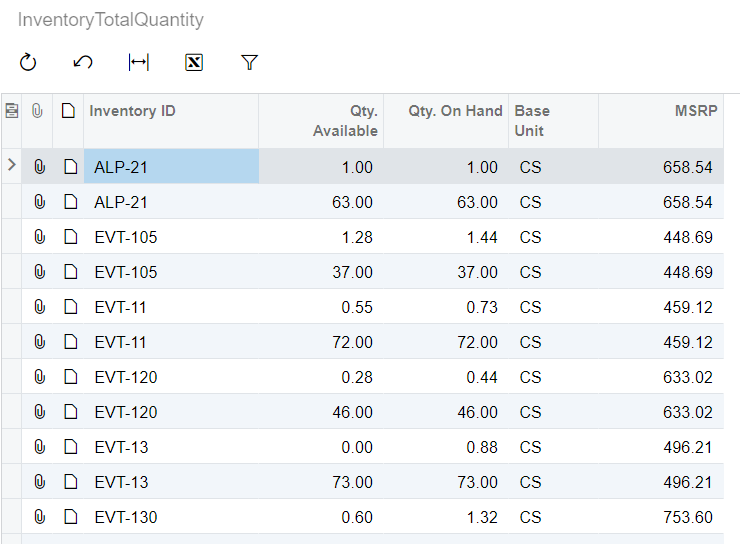 When I add a grouping for InventoryID. The result become to :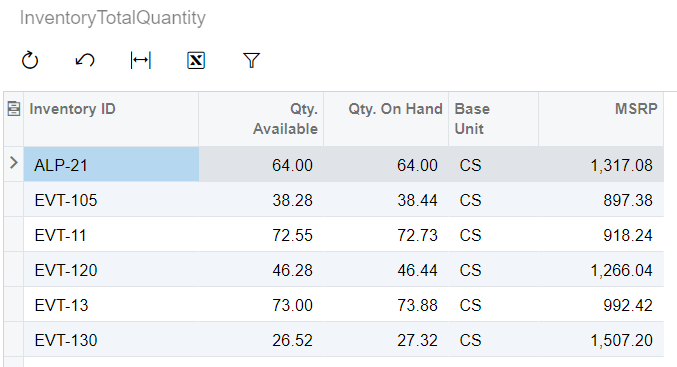 My question is how do I ignore grouping on MSRP column?
My GI setting is below.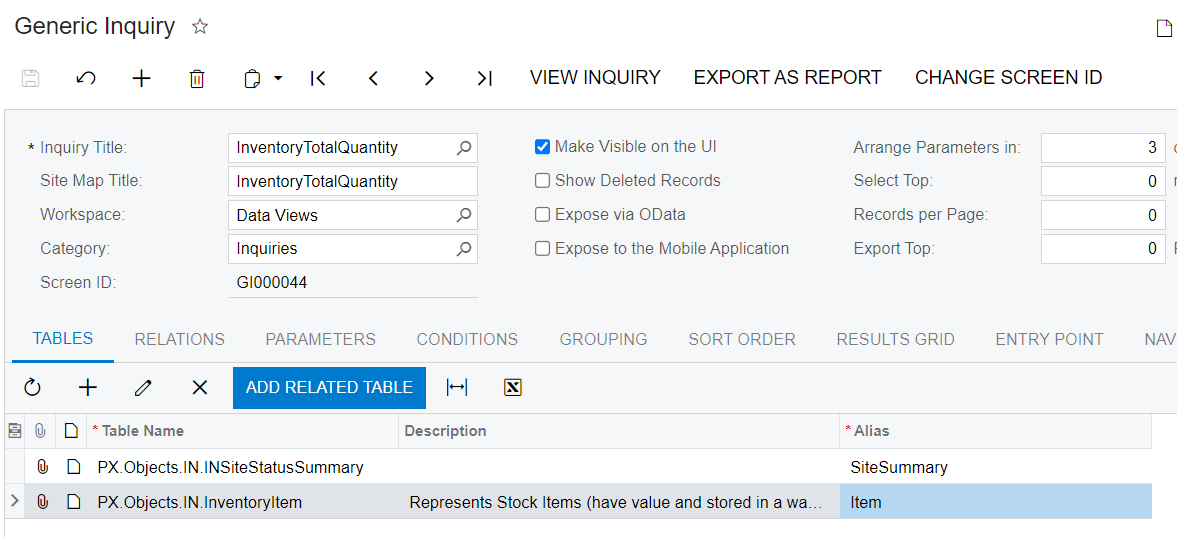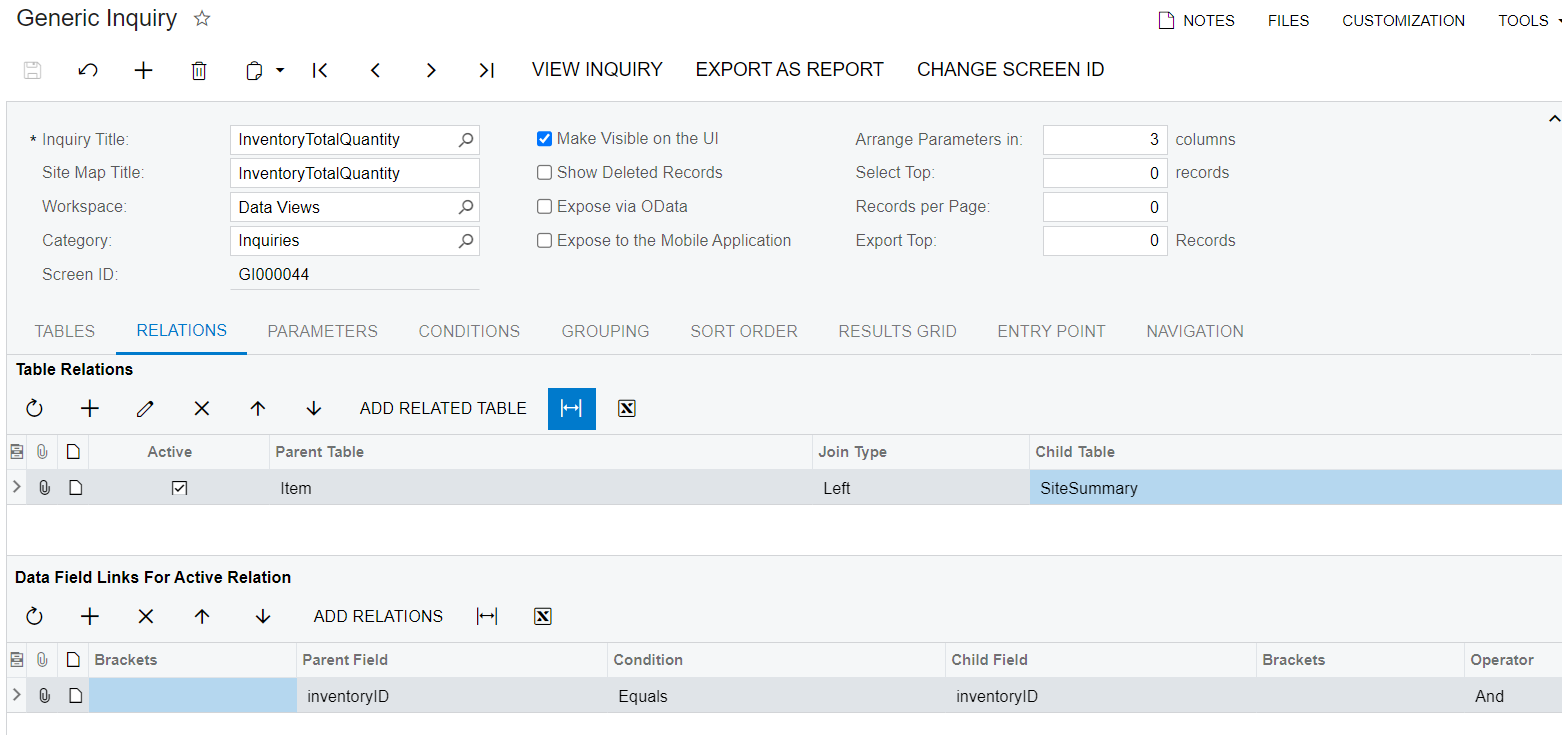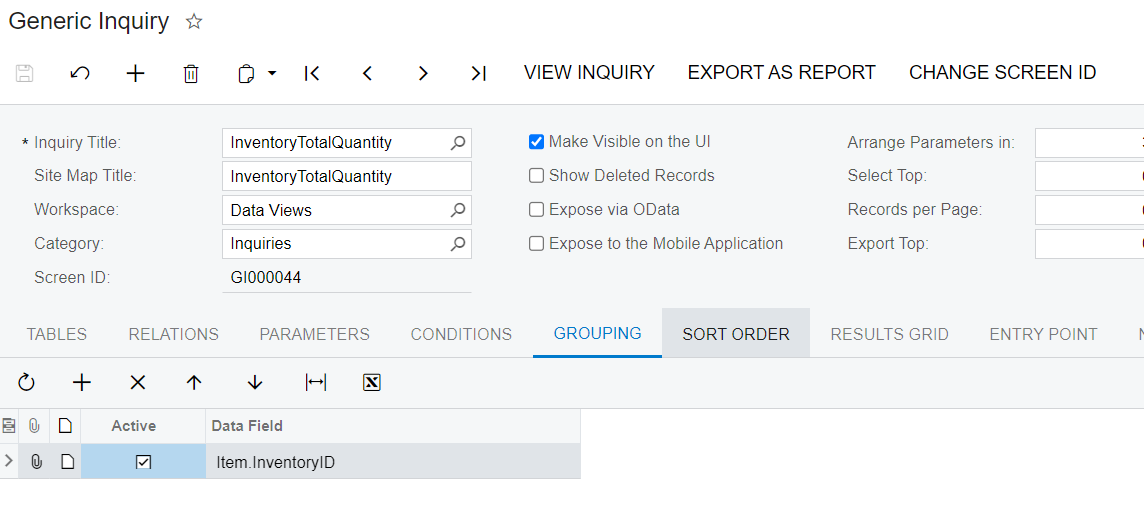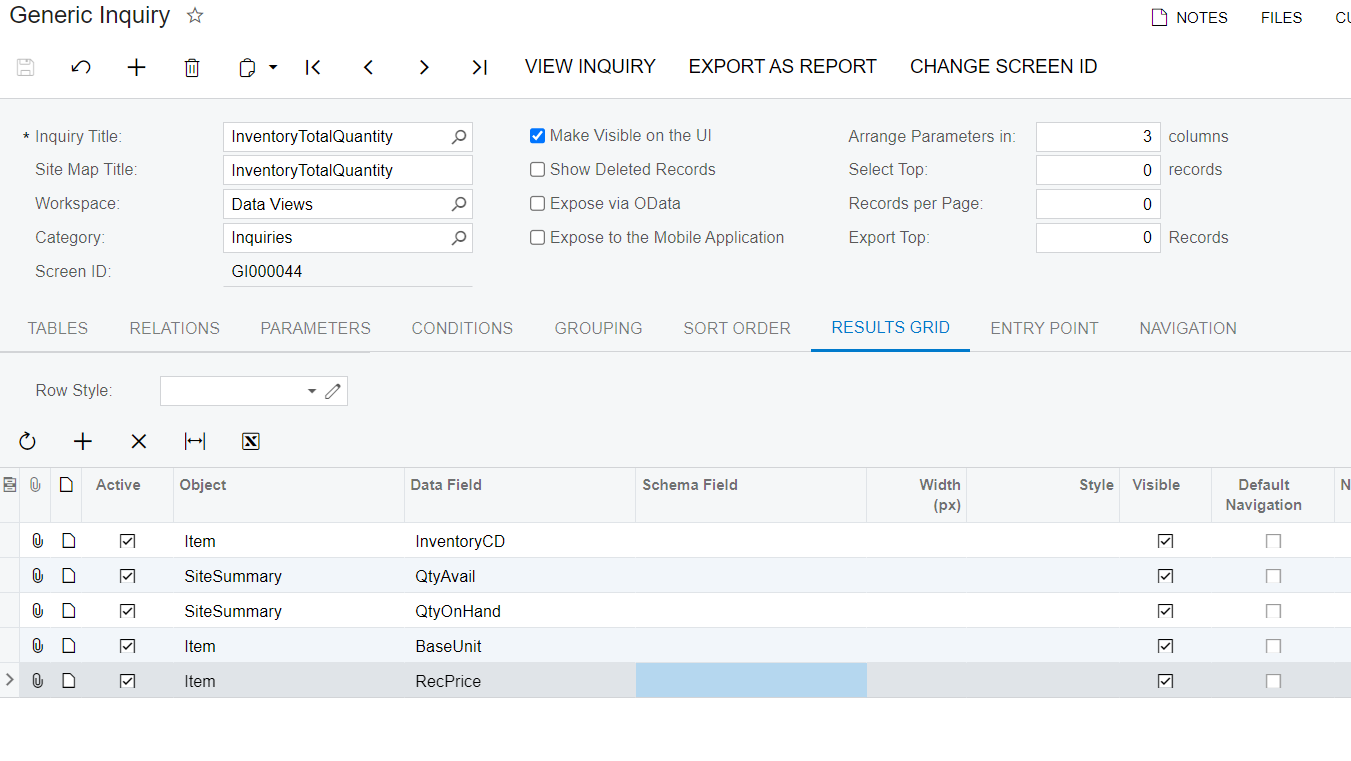 Best answer by wfilipiak67 27 May 2021, 22:32
@larryly , You can set the Aggregate Function column to AVG. This will 'seem" to ignore the grouping by doing some math.

Bill
View original