I am trying to use an import scenario to run price recalculation on a list of Sales Orders (provider is an Excel provider).  Here is my import scenario.  If anyone has any ideas about how to do this, I would appreciate it.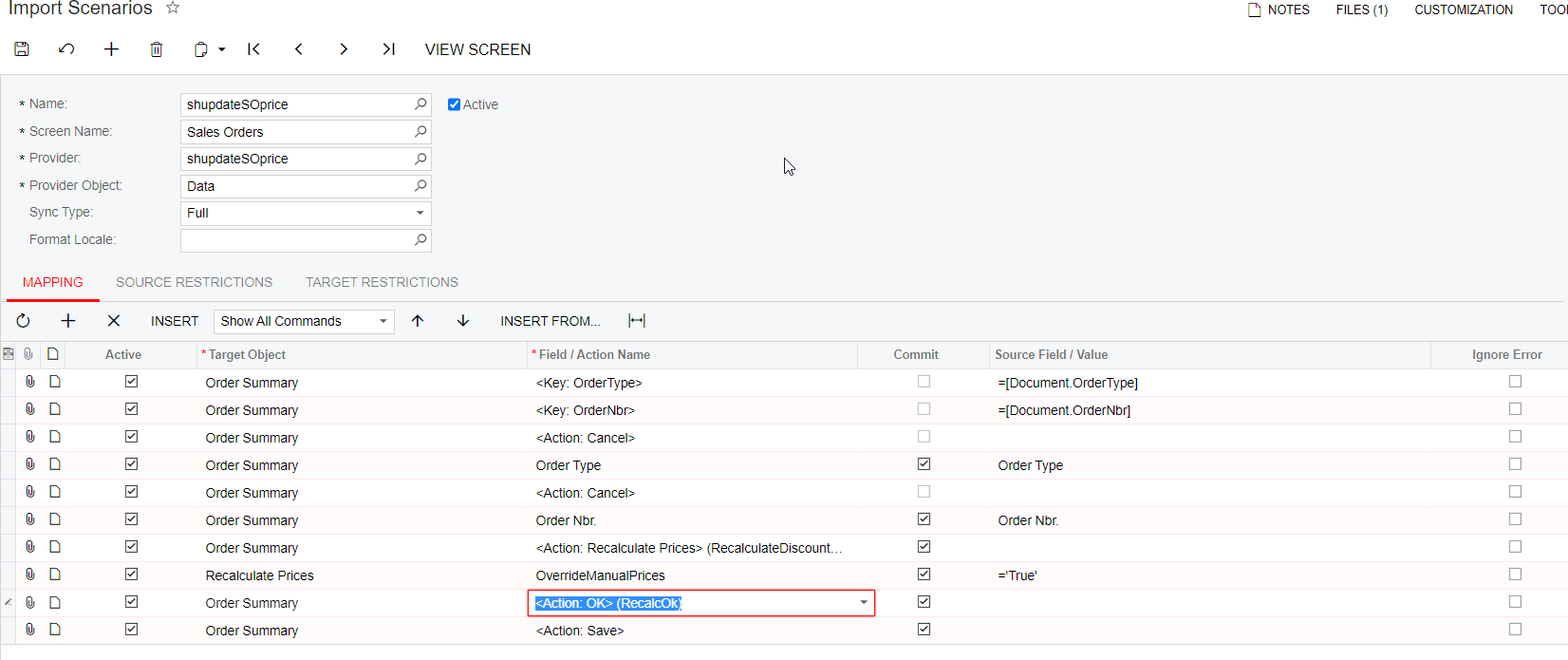 I've tried different variations of the OK button that are available in the list including <dialog answer>.  Also tried moving the OK button before the Action line.  Also tried the different Action->Recalculates that are in the list.
Any help is appreciated.
Best answer by Gabriel Michaud 26 February 2021, 15:44
View original