I'm trying to access attachment contents over OData so I can pull Stock Item images into Excel.
I tried PX.SM.UploadFileRevision and PX.SM.UploadFileWithData, but the UploadFileRevision.BlobData column doesn't appear in either a Generic Inquiry or in the OData feed.
Does anyone have any ideas on how I can access the raw file attachment contents?
Note in these screenshots that there are 5 columns in the Generic Inquiry, but only 4 columns appear in the results: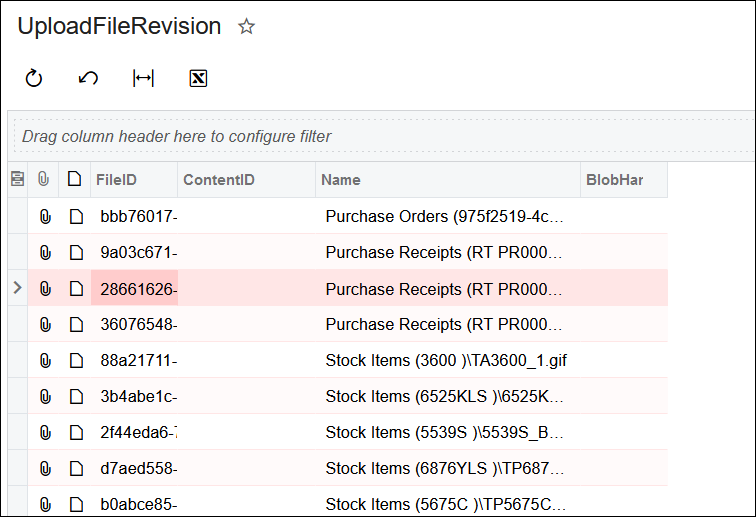 Best answer by Gabriel Michaud 19 March 2021, 13:52
That will definitely not work. There is no infrastructure in Excel that would allow you to have a function that returns an image in a cell or a query that includes an embedded image… I think it's best to build this report using the Acumatica Report designer.
View original