Hi, 
 We have attached Approval Process Flows to build.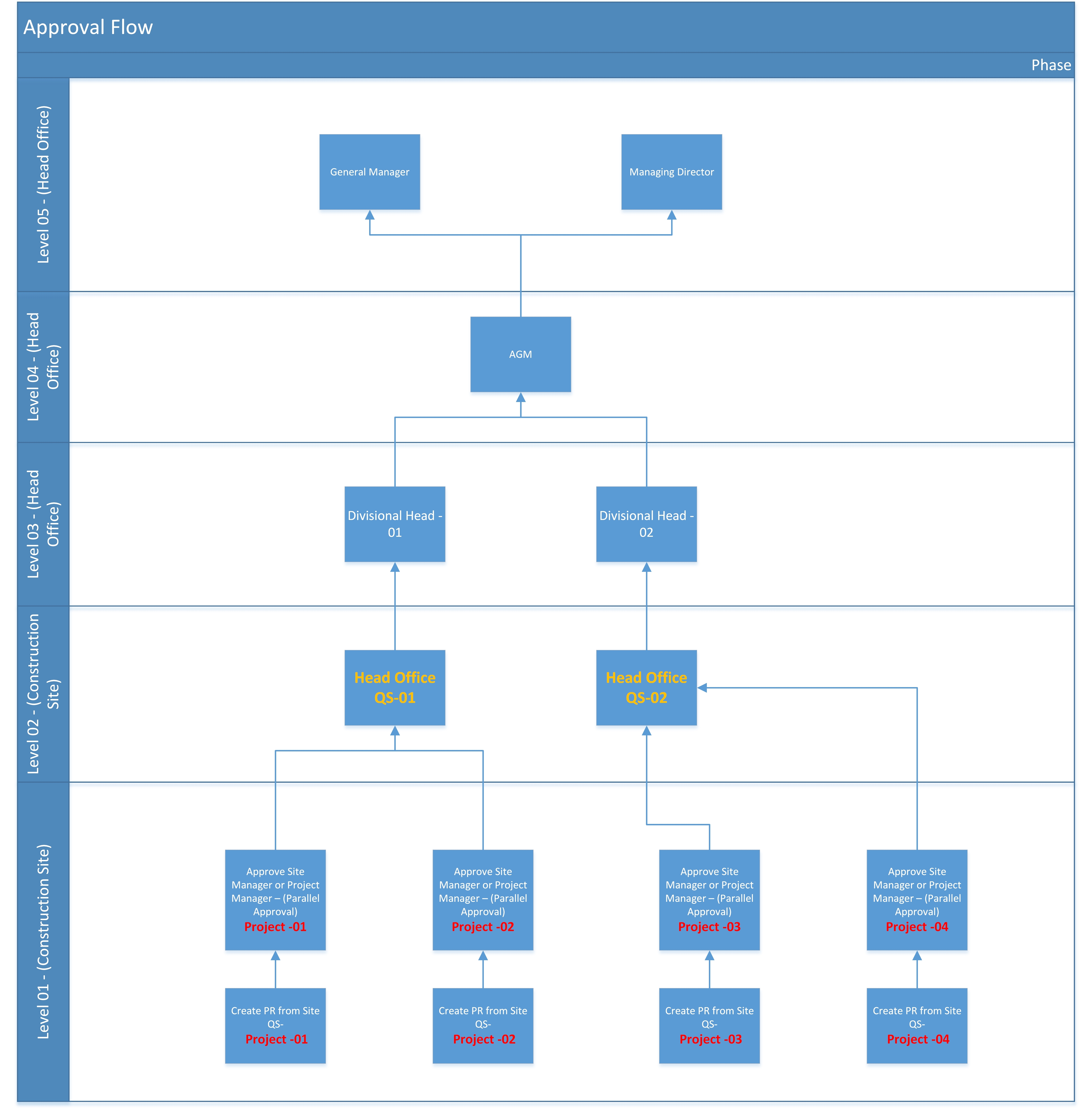 Following Points need to be considered. 
(01).  Considering One Project, there are 3 Employees are fixed. 
        Ex: Level 01-  Quantity Survey Approved then Transfer to Project Manager or Site Manager(Parallelly Approval). This staff only responsible for One project.
(02). Head Office QS is Responsible for multiple Projects.
(03).  Divisional Heads also responsible for Multiple Projects.
(04). Then AGM and Two Parallelly Approval Level. 
Need to Build the Approval Logic for Purchase Requisition. 
Regards
Nethupul