Hi
Is it possible to easily change the label names for the "Note:" and "Pop-Up Note:" fields?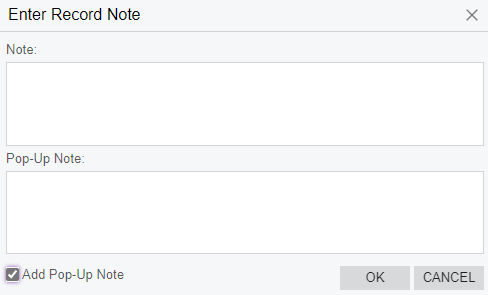 The only two options I can think of are less than ideal: 1) Translation Dictionaries (SM200540) will work but can't be scoped to just impacting the Record Note pop-up. 2) Replacing CSS site theme and changing label elements works but will create technical debt for future site upgrades.
Have considered injecting some JS but can't figure out how to apply this to the dynamic Record Note pop-up.
Thanks