Using 2020 R2
A while back, I created a UDF on the Journal Transactions screen

This value comes from a custom maintenance table.
When a JE is posted, this field is no longer editable.

I made a workaround by creating a custom form to allow the field to be modified.  The user clicks the UPDATE button to open a new screen to change the value on the JE.  However, that is clunky and not user friendly.
You can't use workflows on Journal Transactions.  So I added the field in the Automation Steps screen: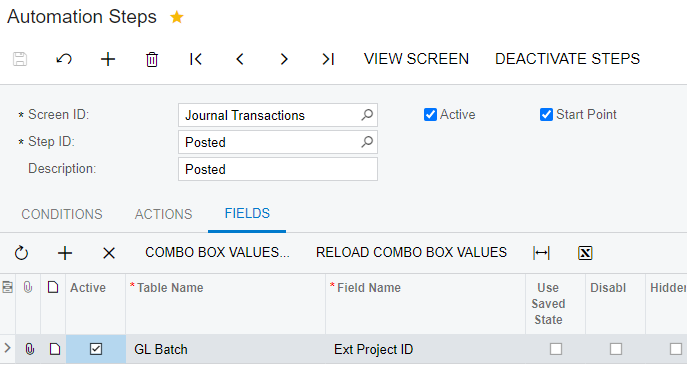 Still no luck.  
At least the Automation Steps was able to see my UDF!