Hello,
Could you please help me with the following issue?
When trying to import sales order and credit card payment from Shopify to Acumatica, I get the following error:  "Inserting 'Sales Order Adjust' record raised at least one error. Please review the errors.PrepaymentInvoiceRefNbr: 'PPI Nbr.' cannot be empty."
I follow the instructions from the training: V210 COMMERCE EDITION (SHOPIFY CONNECTOR) 2021 R1
Have any of you already solved this problem or have an idea what it could be due to?
Thank you in advance for any advice!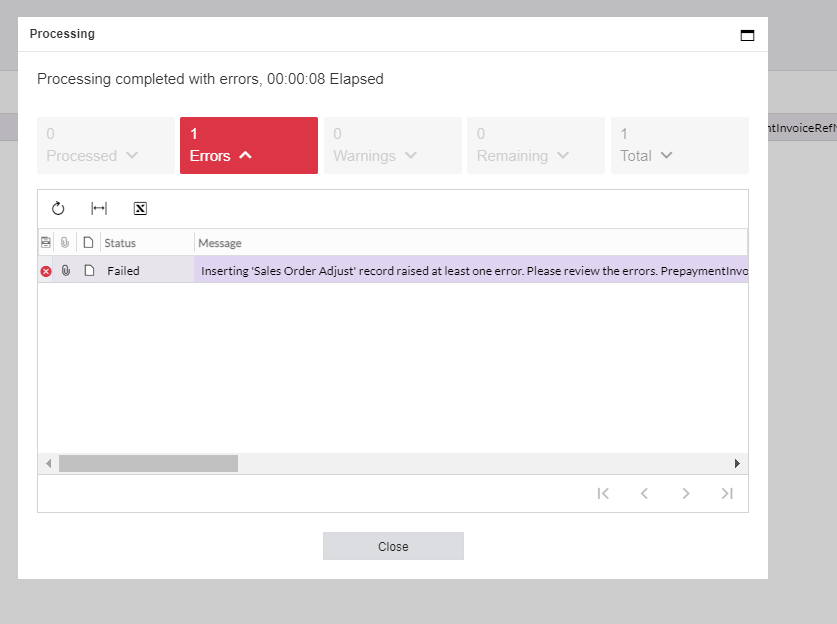 Best answer by KarthikGajendran 12 July 2021, 15:59
View original