Hello, a few of our client have the same issue: when exporting shipment information from Acumatica to BigCommerce, the export fails, when there are 2 or more packages on the shipment, and no items are assigned to each box: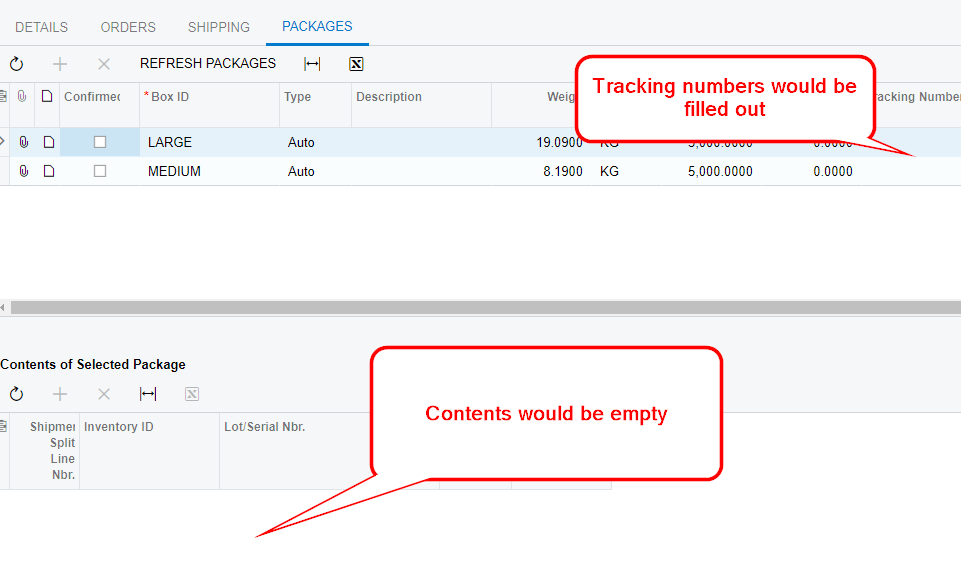 The error on the export would be: The [shipment number] shipment could not be exported because the [tracking number] box has no items. Please delete this box or assign an item to it.
Can we have Acumatica disregard any and all tracking numbers, UNLESS it's the only tracking number (1 package on a shipment) or the package has items assigned?
Thank you!