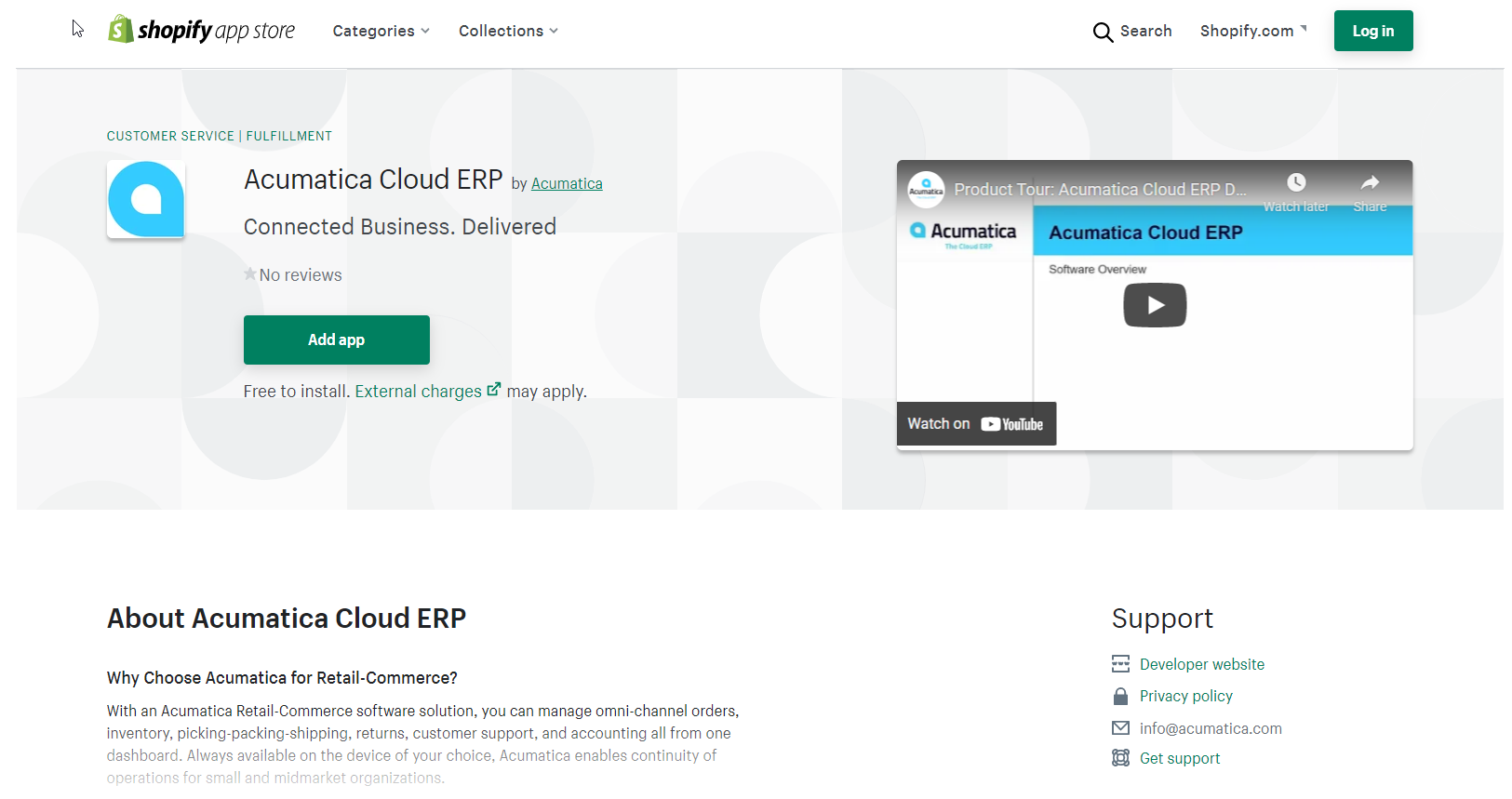 2021R2 Update 3 and beyond - Connect Acumatica to Shopify via the Marketplace App
As of 2021R2 Update 3, when connecting Acumatica and Shopify, you must use the new Shopify Marketplace App located here - https://apps.shopify.com/acumatica-cloud-erp
Documentation
Our documentation team is adding updates related to this new process to our documentation.
Upgrading Customers
We are currently adding tools to the Shopify App which will make it easier to migrate customers from the old Private App to the new Marketplace App. This update will happen inside the Shopify App, not within Acumatica.
The Process
Using the app is relatively easy. 
Log into your Shopify Store
Go to the Marketplace App page - https://apps.shopify.com/acumatica-cloud-erp
Click "Add App"
Follow the instructions
We want your feedback
Tell us what your experience using this app is like. If you think it's easier, please let us know. If you run into any challenges or feel that the process could be easier please share your thoughts here and we'll incorporate improvements.
Thank you