What is the expected functionality of the Shipstation integration? I Have installed the customization, connected the two software within Shipstation and started to set up the Shipstation configuration in Acumatica. Im having trouble getting the orders sent over to Shipstation. What has to be set up in Ship Via? Does a carrier need to be set? I have gone through the user guide sent over from kensium, but still cant get the order sent over. While the Shop for rates functionality be available with this connection. I can't find any valid resources to provide me with this information. Can you help?
Best answer by Vinay K 7 December 2020, 21:15
@mmasich66 
See the note on the Ship via field, you need to setup the Ship Via codes to the values populated on that field.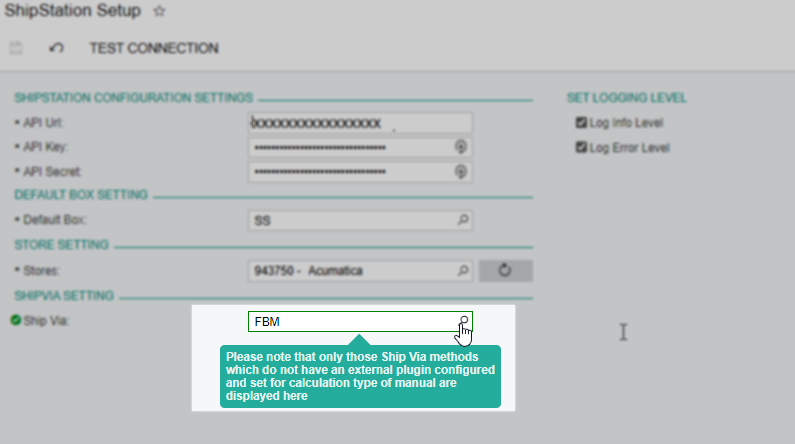 Configure Ship Via codes and make sure that you set the calculation method as "Manual".
Hope the above information helps you in configuration the Setup screen. 
 
View original