Hello,
       I have a requirement that set freight as $5 by default for every sales order ship from 1 particular warehouse.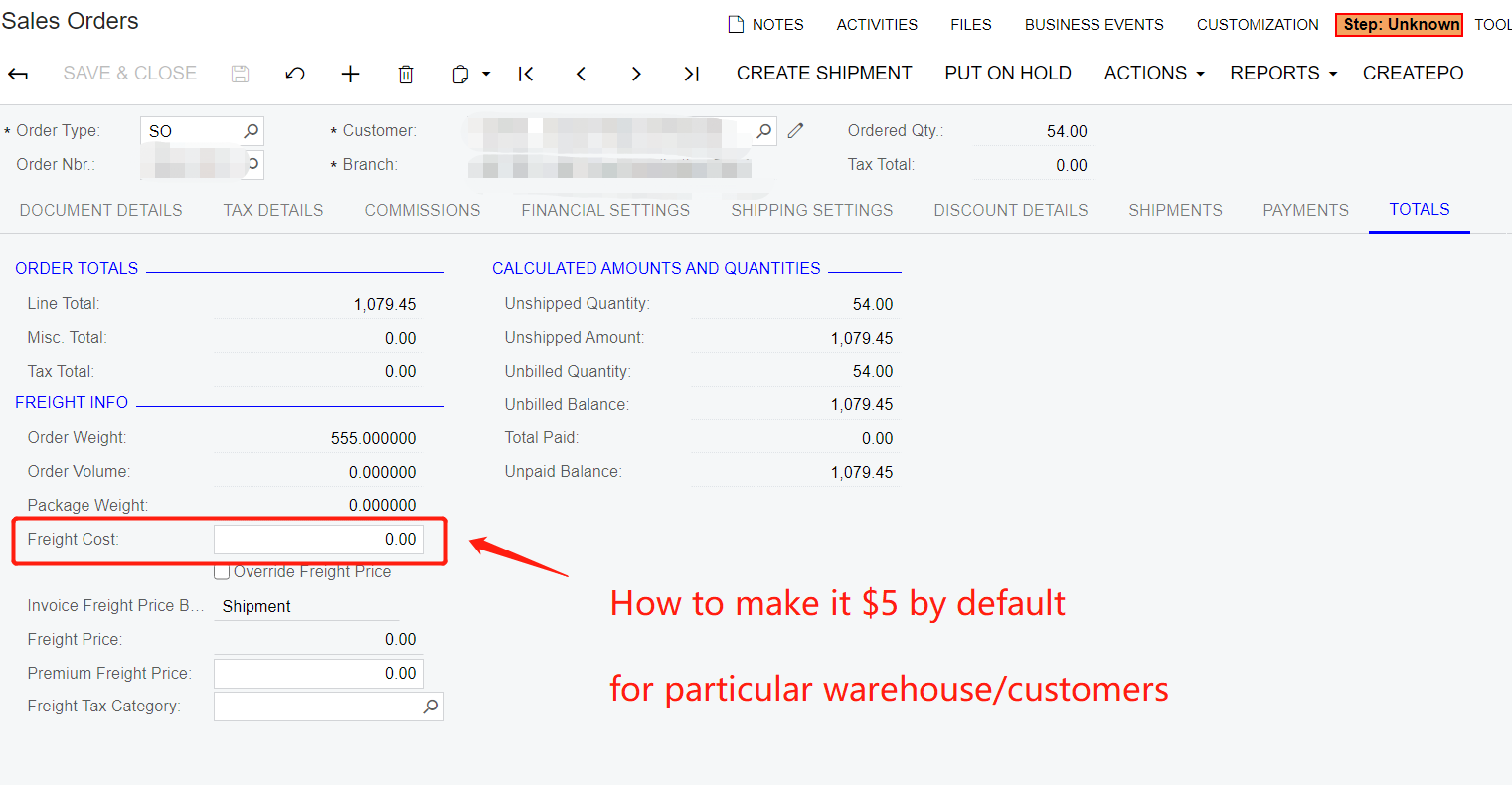 For that particular warehouse, the customers are fixed. That warehouse served customers can be identified. So, this question can turn to set fixed freight for particular customers.
I am thinking of Acumatica's "freight calculation", but it seems to be dynamic not fixed. It is calculated based on order's amount, volume or weight.
             We don't need it to be complicated, we want to set it be fixed $5.
          Can anyone give me some suggestions?