Hi 
I would like to analyse sales and COGS via subaccounts.
I have created subaccount under GL for the inventory ID.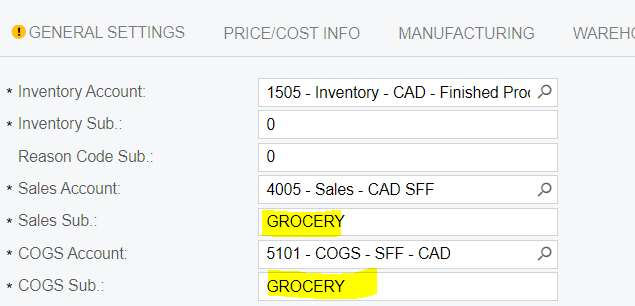 I have also indicated the subaccount when invoice is created. 
However, when I generate the P&L, only the sales is breaking down in subaccount but not the cost.
Is there a way to indicate subaccount in shipment? Or why the ARM is not breaking down the COGS into subaccount?

Thank you in advance.
Best answer by Gabriel Michaud 17 December 2021, 17:19
View original