Hey Everyone,
The other day I created a GI to fetch all Payments done by Invoice and I think I achieved what I wanted. However, when I try to create a connection via oData on PowerBI I get the following error:
DataSource.Error: We couldn't parse OData response result.  Error: Unexpected end of file while parsing Name has occurred. Line 31, position 19.
Details:
    DataSourceKind=OData
on Acumatica I can view the Inquiry and even export via Excel, I just don't seem to be able to connect to Excel or PowerBI via oData. Has anyone experienced this before? Please see below some snapshots of the Inquiry.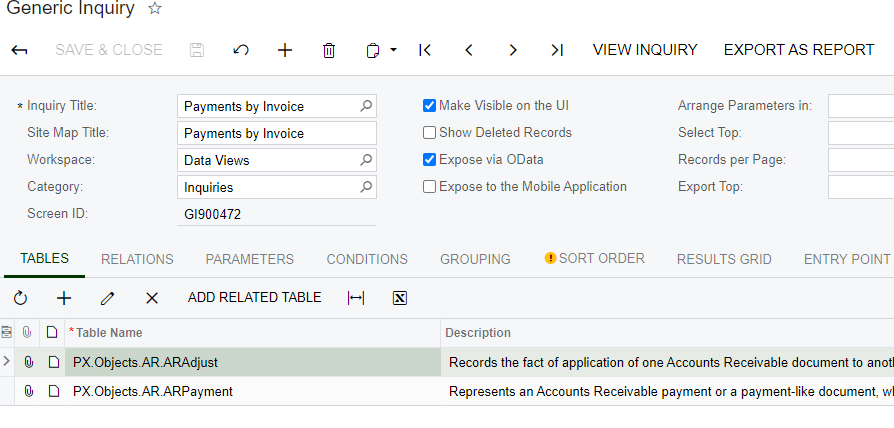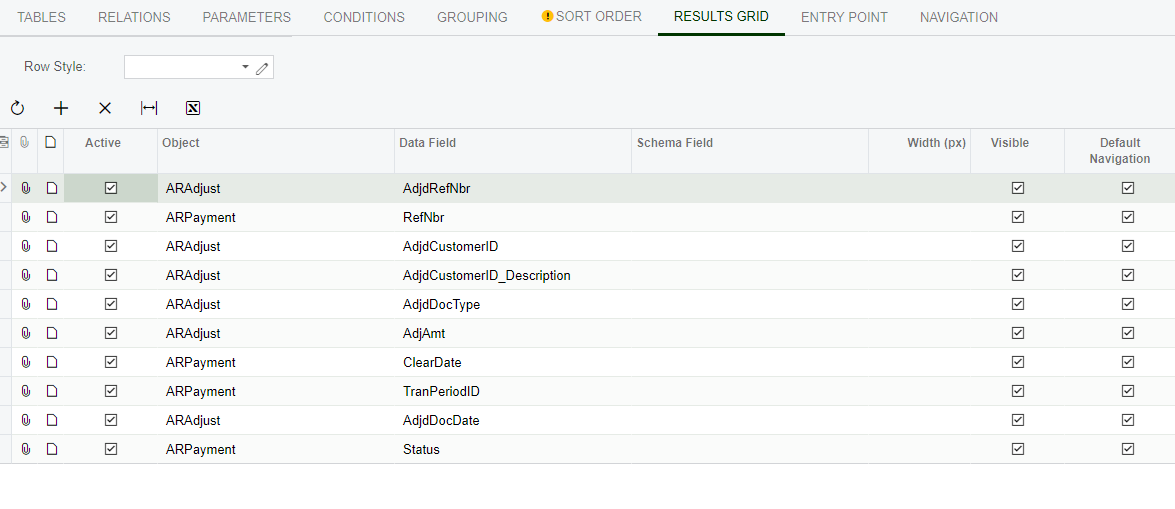 Or if anyone could suggest a better way of grabbing all payments done within the month (including credit card and cash). Sorry, I'm very new to this :)
Thank you so much!!
Brian SIlva