Hello,
      I know a little about customization projects but I am still afraid of writing code. I have a requirement that to display customer credit limit and customer balance on SO screen (SO301000) .
         For customer credit limit, the SO screen already have "cusotmer" Data view, and that view has customer credit limit, so I can simply use it.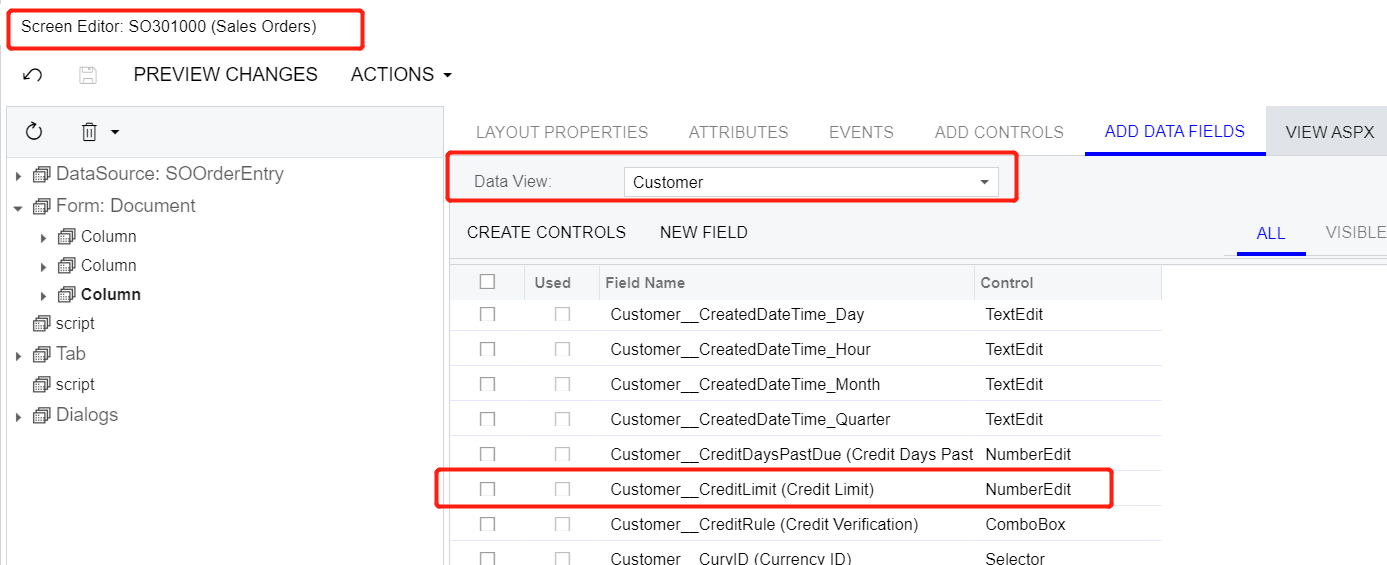 However customer balance exists in "customerbalance"  view, and this view does NOT associate with SO screen right now. SO I can not use it directly.

       I know probably with code writing that as BQL or something, I can get the customer balance.
But I am wondering is there a better/easier way I can achieve this requirement.
      Thank you in advance. If I have to use code, can somebody give me a sample for reference?