Hello,
     Previously, I've added a caculation field on shipment, and it is non-persisted.
Now, for reporting purpose, I'd like to make it as a DB persisted field.
      Is there an easy way to do it?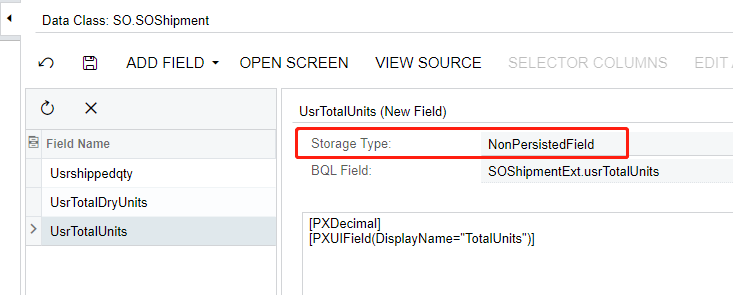 Best answer by Naveen B 6 May 2021, 13:54
@ray20 Just delete the Unbound (NonPersisted field) from that DAC and new field with the same name as a DBTableColumn.
And also, add this field to a particular table in the Database Script section and publish it.
View original