Made a custom form with Item, Customer and Packaging Option.
I need to have a line level field in the Sales Order form called packaging option which has the given packaging option for that item and customer, how can I achieve this customization?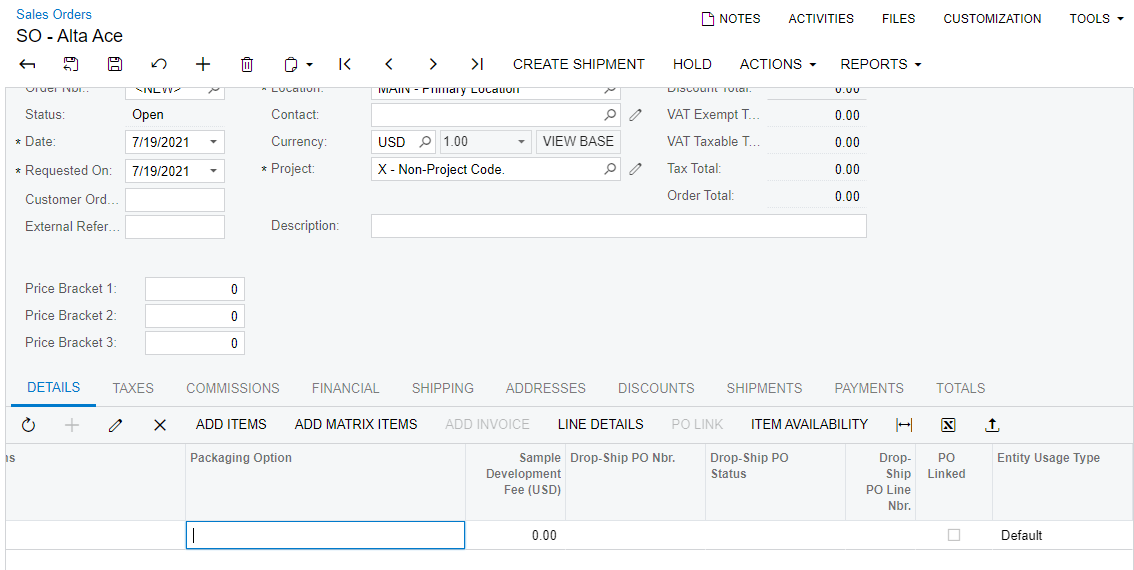 Best answer by Naveen B 20 July 2021, 08:15
Okay... I understood.
Create a new Textbox Field in SOLine level - Read Only field
 Please write a "Inventory ID field updated" event, and based on the Inventory ID fetch the "Packaging Option" from your custom table and assign this value to the newly created field.
View original