Hey

i would like to change a display name from a field within the attribute editor
but everytime i try to click on "Change Attributes" it shows i cant edit the attributes because the underlying field is a replacement. How can i edit it if this error message appears?
i am looking since hours and cant find a solution.
Best answer by Naveen B 21 April 2021, 23:50
Since you are looking to this Time field, yes we need to work with TImeCardMaint.

Please use the below code to modify the Display Name as required
 [PXMergeAttributes(Method = MergeMethod.Merge)]
        [PXDBDateAndTime(DisplayNameDate = " Date", DisplayNameTime = "Start", UseTimeZone = true)]
        [PXUIField(DisplayName = "Date")]

        protected virtual void EPTimecardDetail_Date_CacheAttached(PXCache cache)
        {
        }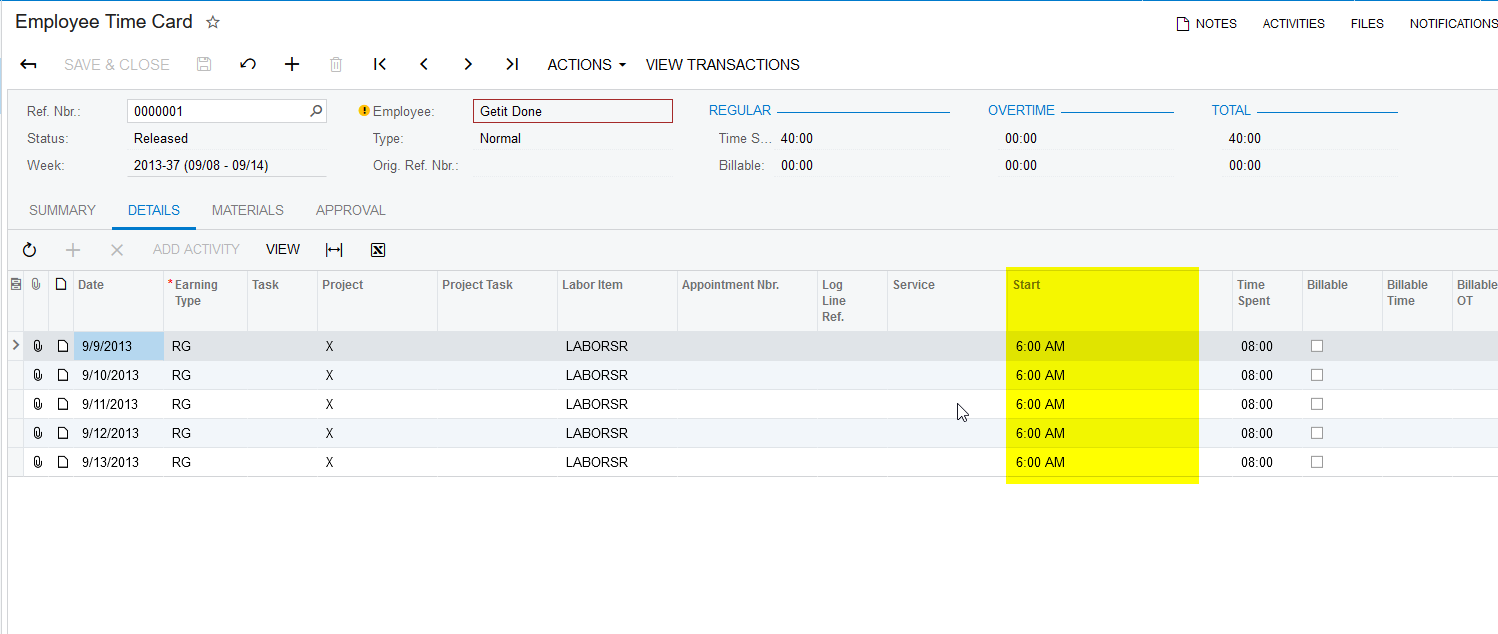 View original