I'm a business event noob…. I feel like this is 99% complete and someone from this community could get this over the goal line. 
See screenshots below. I created a custom GI to list project records. The business event is supposed to create a new service order via import scenario when a new project has been created. The business event doesn't process because "location can't be found in the system", however that location does in fact exist. Does anybody know what I'm missing or doing wrong?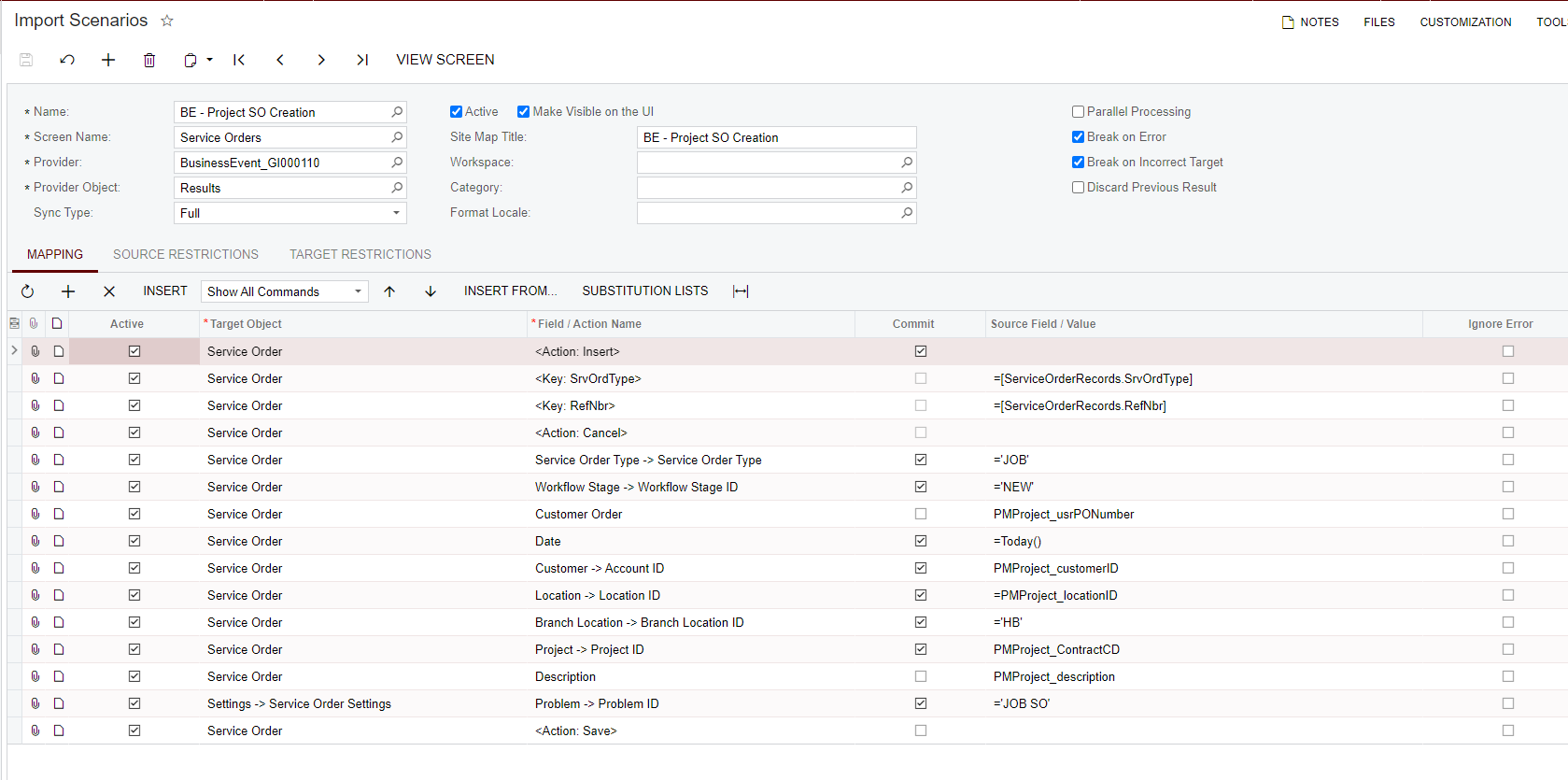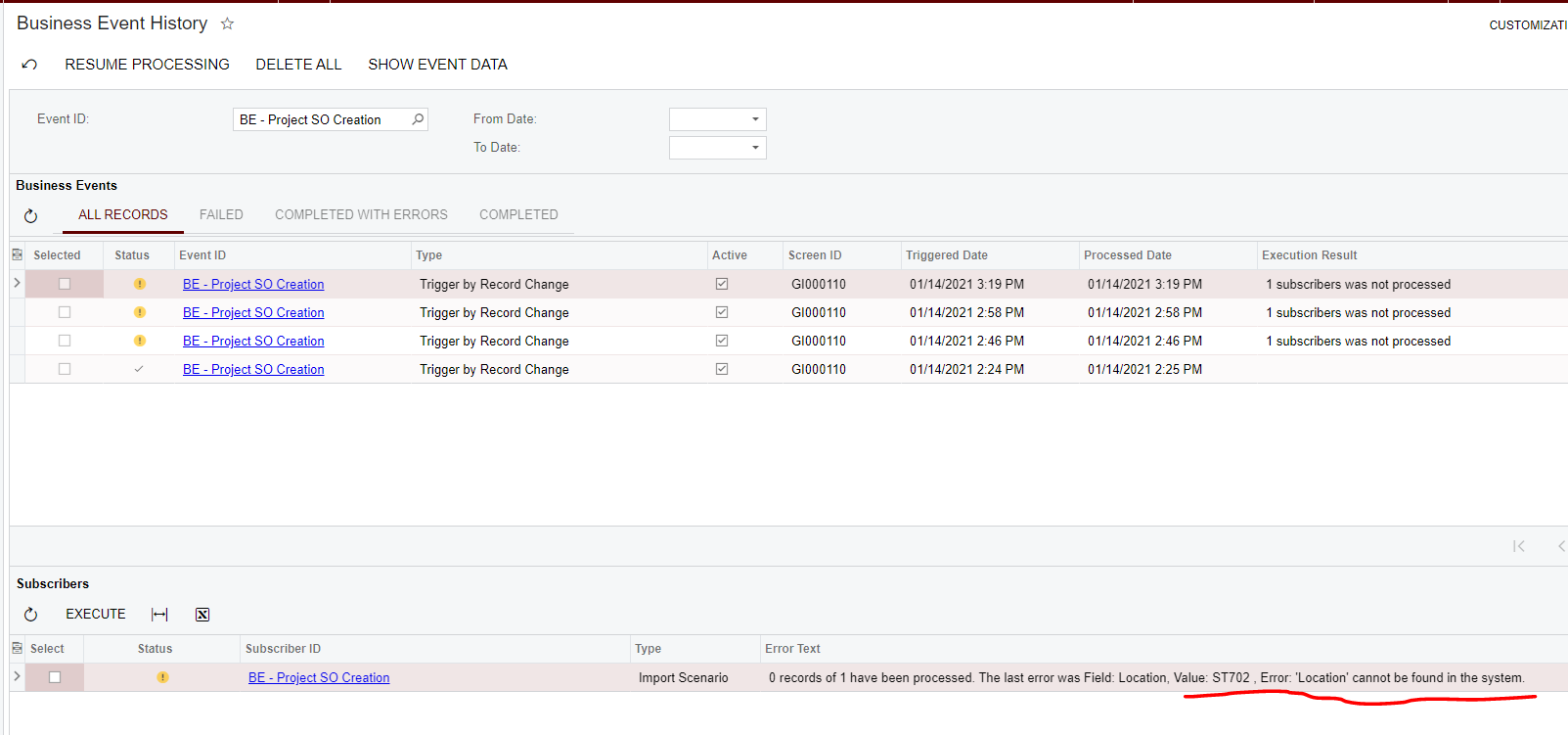 Best answer by Irina 20 January 2021, 14:32
Hello Sean,
I have a guess that there is no need to have = sign in the following row: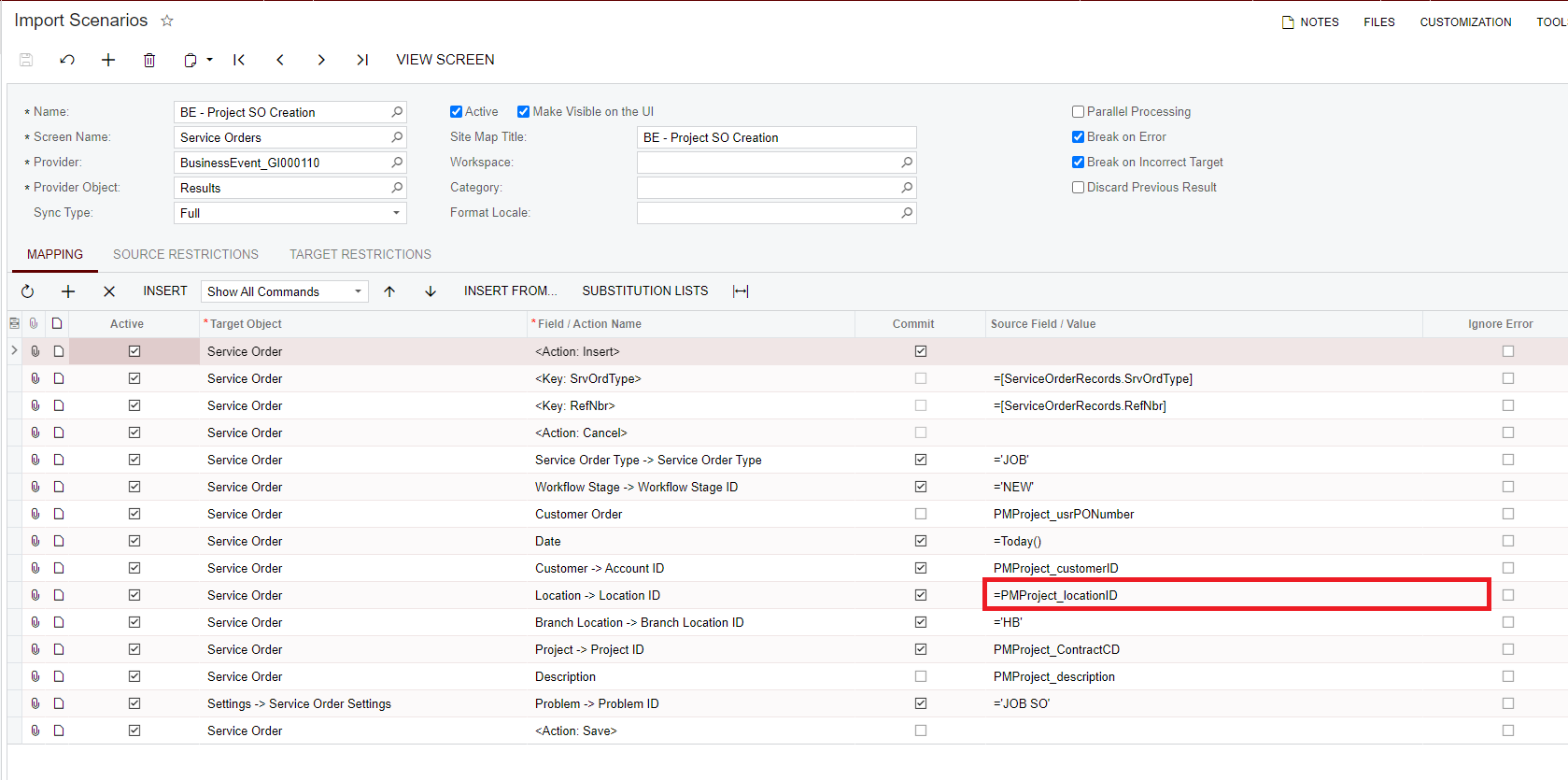 To troubleshoot your issue further, please attach GI/scenario in the .xml format.
View original