Hello, I'm attempting to mark the "Owner" field from the Financial Details > Assigned To, on the Bill and Adjustments screen in Accounts Payables required. I've created a customization project and tried a few different methods without any luck so far.
First just a simple customization to set the "Required" property to True.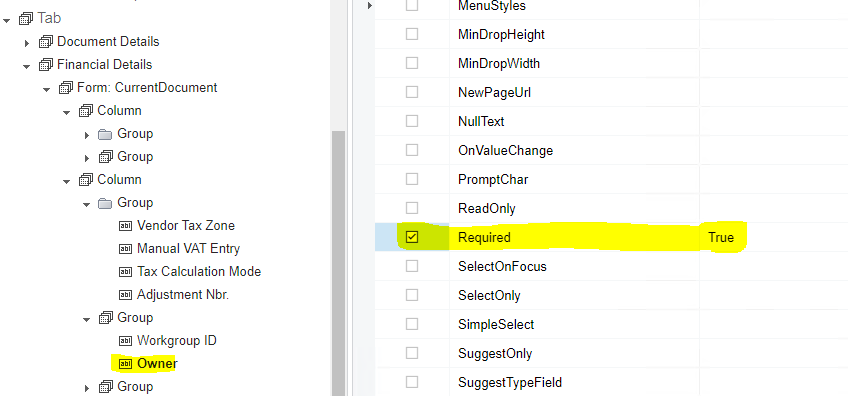 Unfortunately I can still save and remove hold without the system flagging the issue. Also not getting a red asterisk next to the field. 
Next I added the owner field just underneath vendor as a new field. Set to true and still no luck. Lastly added the field to the "Fields" section in the tree for the customized screen but had no affect.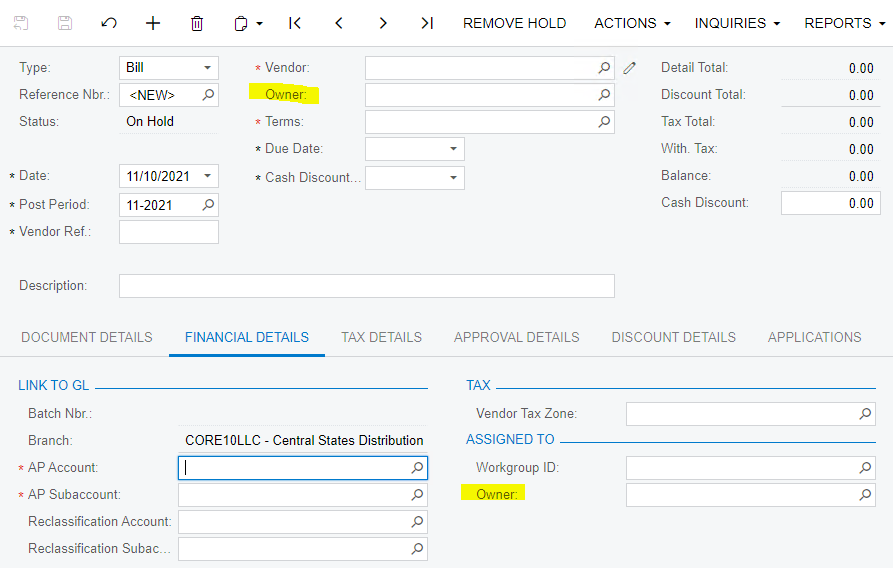 Guessing I'm missing a step, but not turning up to much in my google searches. Anyone have any ideas what I've missed? 
Thanks - Adam